ANTI RAGGING CELL

The College has an Anti-Ragging Cell which has been constituted in 2016 as per UGC Regulations, 2009. The Regulations are available on the UGC Website i.e. www.ugc.ac.in. At the beginning of the every academic year both the freshers and the deputed trainees of the college are made aware of the ragging related regulations by the cell. The student representatives are directed to keep close watch on the students and to report immediately the untoward incident, if any, for appropriate action to the notice of the cell. Perhaps, hardly any incident of ragging has been reported till date.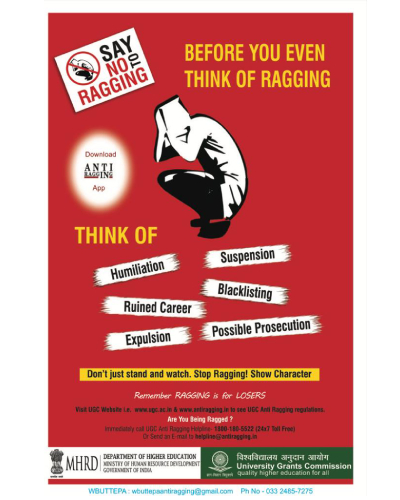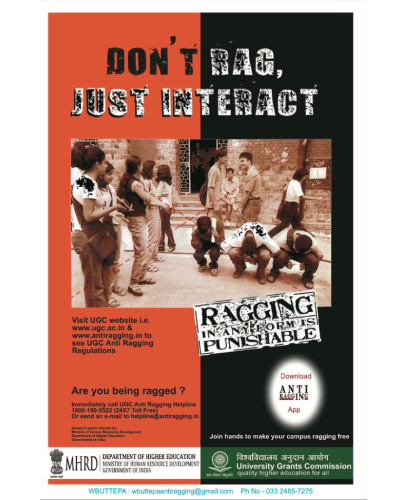 FORM OF PUNISHMENTS
Depending upon the nature and gravity of the offence, the possible punishments for those found guilty of ragging at the institution level, shall be according to "the UGC regulations, 2009 on curbing the menace of ragging in Higher Educational institutions, 2003"
UGC Regulation on curbing the menace of Ragging in Higher Educational Institution.
First Amendment, 2012
Second Amendment, 2013
Third Amendment, 2016
COMPOSITION OF ANTI RAGGING CELL AT THE COLLEGE
Miss Lochan Thapa, Teacher-in-charge.

Shri J.A. Sarkar, Associate Prof.

Miss Anamika Pradhan, Student's Representative

Shri Bhanu Bhakta Pradhan, Student's Representative.

Mrs. Anjana Pradhan, Non-teaching Representative.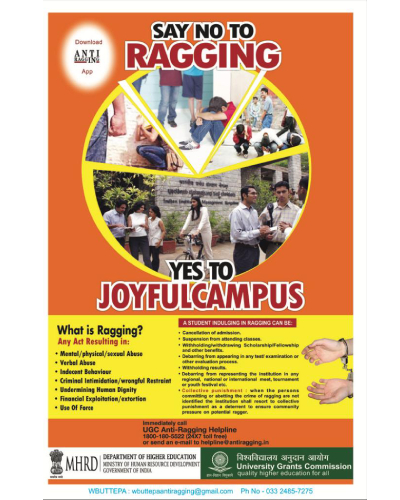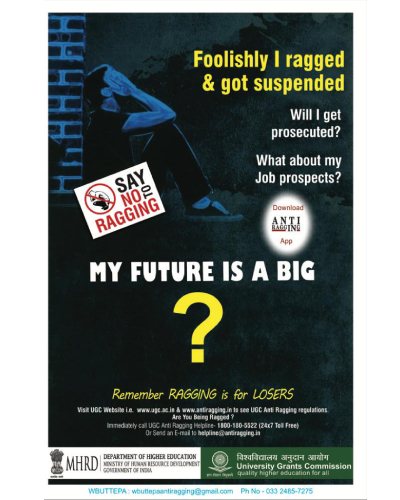 Helpline No.- 0354-2252448 (College Office No.)
Email ID- principal.srbtc@gmail.com
Anti-ragging Helpline :1800-180-5522
Email ID- collegedesk.antiragging@gmail.com
Important Links: